Phone Chat Free
You might see this phrase advertised on banners, internet searches and even on TV. But when does it really apply? Most of the time you will see that it is false advertising. A little bait and switch. This type of marketing has been going on forever. The same thing applies in the adult industry when you are talking about live entertainment. Phone chat free is often not a real thing, but a way to get you to click on a link and register for a website.
However st SINCats.com you can experience free phone sex. But don't get too excited, it's not an all you can eat buffet. On our website phone sex performers can create pay per call packages and set the time length and price. We also allow them to create free call packages. This is where you can experience the incredibly sexy and erotic (although often brief) adult chat free conversation.
Our performers know that customers want a sample before committing to an actual paid call. By providing free call packages you can speak live to a phone sex operator. You will know her voice, get an idea of her personality and a general vibe for how a real phone sex call would be with her.
It's a great way to get acquainted before investing the money on a longer call.
But like I said it is not an all you can eat buffet and most of our performers offer 1 to 5 minute free samples. Remember, these are the best phone sex performers in the business and offer no taboo conversation. So they are worth the money and after your mind-blowing phone sex call you will agree.
Phone Chat Free can be found at SINCats.com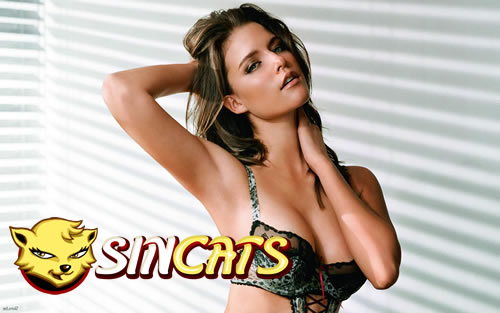 Have you ever used phone sex as a way to release a little tension? If so you will know just how great such an experience can be. There is something about a private conversation between 2 adults that truly enhances your experience. And with our website you can not only enjoy phone sex, but you can make friends, share images, videos, text messages and even create your own channel where you can manage image and video galleries.
We even offer a job board where you can post custom call requests. For example you may have a very specific fantasy that you want to explore with one of our phone sex operators. You can login to your customer control panel and create a job describing exactly what you want, how long of a call it should be and how much you are willing to pay.
Performers can then view the job and apply. You will be able to follow-up with every applicant so you are sure to find the perfect person to fulfill your fantasy.
Now getting back to the free phone sex topic. There are additional ways that we offer free phone sex and one of them is bonus money. For example if you add $50.00 or more to your account you will get a 10% bonus. That means a $50.00 credit to your SINCats.com website wallet will earn you an additional $5.00 free.
And if all of that was not enough, here's a few other things you should consider.
1. We do not record your calls. You may think this is normal, but it's actually not. Most phone sex companies (even small sites) record calls. Why? We'll often it is for quality control, which is fine if you own the site and you want to make sure that the performers are doing a good job. But if you think about it as a customer it is very intrusive. So we don't do it. If you have a bad experience you can contact us and we'll correct the matter.
2. No taboos and no limits. Most phone sex websites have rules on what can be discussed. These rules are usually what is legal in the real world and to a certain degree it makes sense to apply these rules on an adult entertainment website. But not when you are talking about an adult website that caters to fantasy phone sex conversation. When the entire experience is about fantasy role-playing scenarios then it makes NO sense to apply censors. So we do not limit your imagination.
3. Privacy and protection. Our website is run by a team of highly professional and experienced business people. Our jobs are to make sure the website is working, updates are added, new features are implemented and customer service is handled. We are not involved in the actual phone sex part of the site. And the performers you engage with have no access to your personal details. We create a barrier between you and the performers (when it comes to your real identity). And you can bet that no one on our staff is snooping in on your calls, messages or anything else. We consider your privacy a top priority.
So please consider giving us a try. Our phone sex performers are the best and we are sure you will have a great experience on our site.