Phone Chat Adult
Phone Chat Adult is a safe and often very popular subject when it comes to adult sexuality.  It's pretty amazing to think that something as simple as phone sex still exists. I mean we have so much modern technology that you would think that simply talking dirty on the phone was an outdated style of entertainment. I remember adult magazines that had phone sex numbers in the back. This was way back in the 1980's. If you are old enough you might even remember 1 900 numbers.
So why is phone chat adult still relevant? And do people still use this as a form of adult entertainment? The answer to this is a big YES. I should know as I have been in the business of running adult phone sex sites for over 10 years. In fact at one point I tried to open a webcam only site thinking it was the 'future', but it turned out to make less money then phone sex.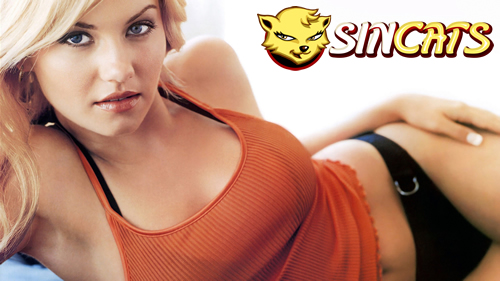 This may sound like BS to you, but let me explain why phone sex is still a dominate player in the adult industry:
1. Fantasy: You just cannot disregard the fantasy aspect of phone sex. In fact that is the entire point of phone chat adult. You can create role-playing scenarios that are way outside what can be done on webcam. Plus you can use your imagination to bring to life fantasies that you could not actually do in reality.
2. Mystery: The phone sex performer is playing a character. Sometimes she (or he) is being themselves and offering a 'GFE' experience, but normally the phone sex operator is playing a character. And you really don't know who you are talking to. You are actually sharing some of your deepest desires with a complete stranger who is there for the sole purpose of pleasing you.
3. Intimacy: Have you ever had a long distance relationship and spent hours talking on the phone with someone? There is something about just talking that builds a strong and intimate bound. No distractions, just two people talking. Have you noticed that virtually every other form of entertainment has distractions? For example just go out for an evening to a restaurant or movie and you'll see that it is very hard to focus solely on the person you are with.
Of course there are many other reasons as well, including the fact that everyone has a phone. And having someone to talk to is very important. Most people have things that they need to talk about but cannot discuss in front of their family members or even friends. And forget about paying a psychiatrist as that would be a huge waste of money.
Phone sex is also a very safe way to release a little sexual tension. You are at home and protected behind the phone sex service that hides your real name, phone number and personal details. Calls are not recorded and you can feel secure in knowing that your secrets are safe and you are anonymous.
If you are interested in trying out our services please visit us at www.sincats.com. We are a no taboo phone sex service that caters to every fetish. Hope to see you soon!