Free Phone Chat Lines
Phone sex isn't cheap. In fact true quality adult entertainment isn't cheap. Have you ever gone to a strip club thinking you would just have a little fun, only to discover that you have spent over $200.00 and have more of a hard-on than you did when you entered? And forget about adult membership sites. It may sound cheap at first but what do you really get? Just a bunch of videos and pictures that you could find free all over the web. So as an alternative why not choose free phone chat lines?
Maybe you did not know that free phone sex actually exists (outside of maybe your girlfriend when she's in the mood). But it's true - free phone chat lines can be found at SINCats.com. And it's actually very easy to connect with a hot phone sex performer. You don't even need to enter a credit card number. This is hard to get most people to believe and that's why we invite you to stop by our website and see for yourself.
The phone sex performers can create their own pay per call packages and set the call length and price. Many of the performers create free sample calls to help build their list of regular callers. Phone sex can become an addiction. But don't worry, it is a healthy addiction, especially compared to all of the other mischievous things you could be doing. It's cheap, fast, safe and there is no risk of catching a disease.
Plus you can explore some fantasies that go way beyond anything you could experience in real life. And let's face it, the same old thing gets boring after a while. I don't care if you are married to the hottest woman in the world, over time you will seek out something a little different.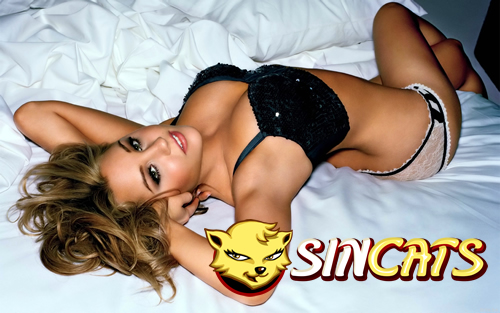 Have you ever thought of acting out a hot role-play scenario with a phone sex performer? Maybe even explore some fetishes that you would never share with your girlfriend or wife? Then SINCats.com is the perfect place for you.
Worried about your personal details being exposed? We'll worry no more. On our website we protect all of your personal details behind our secure and professionally maintained encrypted firewall. Phone sex performers on our website will never have access to your phone number, email, real name or any other private details.
Concerned about the types of conversations you can have? We'll you can drop that concern as well. We are a no limits and no taboo phone sex service. That means we do not limit what you wish to talk about. It can be as extreme as you wish.
We actually had a customer a few months ago call a performer and share with her a secret that he has never revealed to anyone. He went into great detail and for a moment was able to experience a sexual release that he never could with any of his previous girlfriends. After all most normal people do not understand that some fantasies can be rather extreme and this is part of a healthy libido. Anyway the customer was later so concerned that someone may find out about his fantasy that he contacted us. We assured him that we do not record phone calls nor do we share any private details. In fact we have no idea what his fantasy was as we do not intervene in the private conversation between two consenting adults. Since that time we are happy to say that he has become a regular user of our website.
Trust is important and we want to make sure you know that we value your privacy. Unlike most companies we will never share your email, record your calls or censor your conversations.
So take a moment to think about your most deepest and darkest fantasies. They don't have to remain in your mind and never shared with anyone else. You could connect with one of our phone sex performers and talk about anything. You may even be surprised to find out that our performers are experts and not only finding out what your fantasies are, but pushing the envelope and encouraging you to go even further. Trust us, we have some really twisted and perverted phone sex performers on our website and they love to make your fantasies come true.
So quit holding back. Join us and get off with the hottest phone sex operators in the business. We hope to hear from you soon.