14 Calls, 35 Friends, 19 Likes
19 Likes
About Me
Studio Account: SINCat Performer ( Click here to View Studio Profile)

SKYE TAYLOR PROFILE I'm not your typical ER nurse. I have expertise in all kinds of pedo and perv play...any role playing you want.. I have a sexy way of riding you like a pony, same way I've had a good time sucking and fucking my patients, and...with my other female nurses ...I do the male doctors! I love threesomes and orgies, the more the better! Try a little chocolate or peanut butter on your cock and you'll find someone to suck you off...and be yours to breed.

Title: 20 Minute Phone call
Description: 20 min. for $15 QUICKIE!
Price: $15.00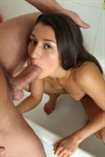 Title: 30 Minute Phone call
Description: 30 min. for $25 PERFECT EXTREME AGE PLAY
Price: $25.00

Title: 40 Minute Phone call
Description: 40 min for $30 fun session of extreme age play, etc.
Price: $30.00