27 Calls, 64 Friends, 23 Likes
23 Likes
About Me
Studio Account: SINCat Performer ( Click here to View Studio Profile)

Here's my little secret: I'm a REAL COLLEGE PROFESSOR. (but don't tell anyone). I've been playing around since I can remember. I teach teens all the time. I'lll keep them after class and take them to my office for a lesson or two, to please a man (or woman). Or you. When she doesn't learn, you'll be pulling her panties down to her knees and put her over your knees for a good spanking, while making her ride your cock with her clit. You can turn her over and spank her clit, but be gentle so she gets used to it. Maybe you can lick her clit and eat her out. I'll do the same. She is a fast learner. Give her a choice: fuck her little holes and ram in on in. Go in real deep to leave your cum, and then lick it out. Or: push your cock down her throat and let her drink you down. She's innocent. We all know taboos are made to be broken, and I'm the teacher show her how to do it. She can be as raunchy as you need her to be. She's your little fucking whore, with a tight pussy and perky tits .I'll do whatever you want, to teach you anything. Are you a sissy boy wearing little panties, with your cock sticking out the side? Let me push it out and suck on it...then ride it... I'm into gang banging too, but you have to eat all the cum out of me, or you'll get it too. I don't want that, but they are going to do it anyway, in my mouth, in my pussy clit, ass. You want to get gang banged too? But... I have a special friend named Brandie too, whom I teach and...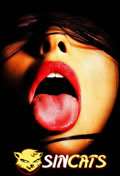 Title: 30 Minute Phone call
Description: 30 mins 20$ Let me punish you while you lick on a little one
Price: $20.00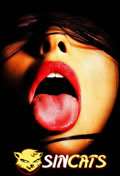 Title: 30 Minute Phone call
Description: two for the price of one! 30 mins for 30$ two cocks are taking me tonight! call nd be a part of my orgie!
Price: $30.00
Title: 20 Minute Phone call
Description: QUICKIE SPECIAL: CUM AS FAST AS YOU CAN IN 20 MIN OR LESS...
Price: $15.00