0 Calls, 6 Friends, 4 Likes
4 Likes
About Me
Studio Account: SINCat Performer ( Click here to View Studio Profile)

Tell me all about that fantasy, I will bring it to life. I just want to satisfy you.
Naughty Nala,

Ready to suck and fuck for the dick, break all the rules for the dick. Cum all over me.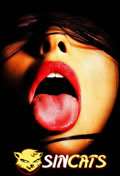 Title: 10 Minute Phone call
Description: I want to hear how you get off. Any fantasy will make my pussy wet for sure. Let me work that cum out.
Price: $15.00