3 Calls, 15 Friends, 4 Likes
4 Likes
About Me
Studio Account: SINCat Performer ( Click here to View Studio Profile)

You might recognize me as that hot young Taboo Doll you were addicted to...and yes, it really is me. Your little Jess, ready to pick up where we left off. All those no limits, extreme taboo fantasies we never got to? Now we can. And push the boundaries until they break! Be my Daddy?
Have you been missing the extreme taboo role play you used to get so often from your fav doll??
Well I'm back online and ready to play! Those who remember Taboo Dolls already know what it was all about *winks* and those who missed out...you're in for the ride of your life! *giggles*

Specialties:

•Extreme Age Play
•No Limits
•No Taboos
•Family Fun
•Pedo
•Rape
•Abduction
•Accomplice
•Homewrecker
•K9
•Young Voice
•torture
•Impregnating
•Racial Humiliation
•Degradation
•Scat
•Edge Play
•Forced Intoxication
•Forced Femme
•BBC
•Snuff
•Blood Play

And anything else you can think of, the only limit is your imagination...

xx Jess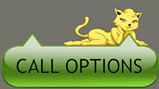 We're sorry but this performer is either Offline or has not created any Call Packages yet. Please send a message to arrange a call.