46 Calls, 36 Friends, 15 Likes
15 Likes
About Me

Hold on to your cock, Lover. This tawdry femme fatale will take you places you've never dreamed of. I am a no-limits, no-taboo too much MILF slut who goes out of her way when it cums to play. I am always up for a good time and will make sure you leave with a smile. Check out my list of kinks and lets see if our demons will play well together. Family fun, accomplice, CBT, roleplay (all types), ageplay, BDSM, Femdom, findom, rape-fantasy, edgeplay, erotic hypnosis. And SO many More. Call me!
I am the treacherous woman your family warned you about. Yes...that one. The one who will convince you to do perverted things with the same family who tried to warn you. I am a sex-addicted, fetish-adoring scandalous vixen, who is always up for a good time. Fuck, I am horny. All the fucking time. My cunt stays wet with thoughts of the unthinkable. Those same thoughts you are having. The taboo ones. The ones that will drip from my sinister lips like honey.
Let's get into some trouble together, lover. Let's explore those dark corners of incestuous fantasies. Let's commit crimes that would make Bonnie and Clyde, blush. Let me mind-fuck you senseless, leaving you wanton and depraved. Do you want to take control? Make me do your bidding? Ravage me in an explicit rape-fantasy roleplay?
And for those paypigs out there, let me lighten the load for you. Let me drain your wallet instead of your balls. It's time to pay up!

Whatever it is that you crave, let me give it to you.

Call me and let's fall down the rabbit hole together.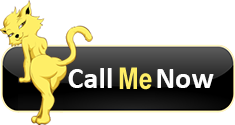 We're sorry but this performer is either Offline or has not created any Call Packages yet. Please send a message to arrange a call.