121 Calls, 244 Friends, 61 Likes
61 Likes
About Me
Studio Account: Sexy Katz ( Click here to View Studio Profile)

Very Sexy Depraved Little Kitten Right HERE! NO LIMITS! NO TABOO! NO JUDGEMENT! I've Been Told I'm the No Taboo QUEEN!! She's the Full Package...COME PLAY ANYTHING WITH HER<=3 wanna know more ADD her. Message Her!

Young energetic outgoing Sugabear Lisa.
Men/Women/Bi-sexual I'm down for all walks of life! Married/Single/Swinging this little teen MILF is ready for all your erotic needs.
SLUT is sweet like sugar but feisty like a bear.


EXCEPT FOR SPECIALS
$1.50 PER MIN.




ABDL
AGEPLAY
RAPE
INCEST
GFE
AMATURE
ACCOMPLISE
TEEN
MILF
MOMMY
HARDCORE XXX

ANYTHING AND EVERYTHING!




&



�

SO PICK THAT CALL PACKAGE!
EXPLORE MY STORE!
GET LOST IN MY EROTIC BLOG!


AN LETS BEGIN OUR EROTIC ADVENTURE!
Come See My Naughty Thoughts on My New Website
WWW.SugabearLisa.COM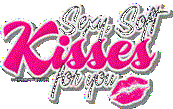 Vote for your favorite Sexy Teen MILF on Telemates!!!

Photo(s) : 15 View(s) : 80
Comment(s) : 0

CUM PLAY WITH ME BABY!! MAKE ME YOUR SLUT!
Photo(s) : 15 View(s) : 102
Comment(s) : 0

CUM play with SLUT SUGABEAR!!!
Photo(s) : 13 View(s) : 158
Comment(s) : 0

step in to my naughty world!!!
Photo(s) : 12 View(s) : 128
Comment(s) : 0

Photo(s) : 12 View(s) : 117
Comment(s) : 0