12 Calls, 6 Friends, 5 Likes
5 Likes
About Me

I am your fantasy MILF next door. Nothing is too taboo or too basic. I am a lady but I can also be your whore. Specialties include: MILF, Naughty Neighbor, Oral, Anal, GFE, Cuckold, Cum Play, CIE, Sensual Teasing, Erotic Domination, Humiliation, Spanking (giving/receiving), Role-Play, Foot Fetish and Tickling, Cheating and Homewrecker/Blackmail. Dare to Dream and I can make it come true.
Title: 5 Minute Phone call
Description: Introductory Package 5 minutes for $4.50 for a taste of Mistress Melissa
Price: $500.00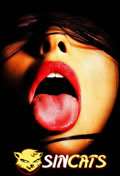 Title: 30 Minute Phone call
Description: 30 minute Erotic Holiday Special
Price: $25.00
Title: 10 Minute Phone call
Description: New Caller Package .99 per minute for 10 minutes. Let's get to know each other.
Price: $9.90
Comments
Showing 1 - 1 Records Of 1
1
Comment : Available this afternoon for naughty MILF fun.
On Date : 16-Feb-18 22:40:30
Showing 1 - 1 Records Of 1
1