0 Calls, 11 Friends, 9 Likes
9 Likes
About Me
Studio Account: SINCat Performer ( Click here to View Studio Profile)

* CAUTION* Nothing Is Off limits, Or Forbidden, Deviant Devin Taylor is here for all your EXTREME Taboos and Fetishes! I Have 18 Years Plus of Real Life and Phone Sex Experience. Trained And Certified In The Domme and Extreme BDSM World Including Being A Certified Sex Therapist . Nothing Could Ever Disturb A Demented Mind Like Mine! There Is Absolutely Nothing That Gets Me Off More, And My Cunt Dripping Wet, Than A Wicked Nasty Dirty Imagination Of Nasty Fetishes and Taboos! Extreme Role Play, Accomplice Play, Rape Fantasies, Age Play And So Much Much More!!! For Those Of You Who Want To Get Rough And Nasty Or You Take The Reins And Me Be Your Victim Of Any Kind I'm Game! YES I Love To Switch Sides And Be Your Dirty Little Slutty Cunt.. Make Me Scream If You Can!!! But Just Remember Don't Let My Sweetness Fool You, I Like To Fight Back Just To Make Things A Little More Interesting! ;0 No Judgment Or Denial To Your Request No Matter How Unthinkable It May Be. The Kinkier The Better, The Filthier The Better, The Nastier The Better, And Don't Forget The *SICKER* The Better!! Always ready... Cum Give Me A Call!! Devin Taylor
I'm Devin. Follow me and I will take you to a world unknown by most. Where all your erotic and nasty fantasies will be fulfilled. You Will Get Everything You Crave And Lust For.
My pussy gets dripping wet knowing how hard your cock gets wanting in my little, pink slit. It drives me wild knowing I can control your cock in any way I want for my pleasure and maybe yours! From mild to wild Roleplay to intense BDSM, It all feeds my inner untamed, slutty bitch or you can find my sweet, devilish angel side.
I'm a professional Dominatrix and a licensed Sex Therapist. I have lots of experience with different fetishes and taboos! This means I can take you farther than you possibly can imagine. I want to see that cock as hard as possible ready to explode. All your nasty desires will be turned into our own fantasies. I am always ready and willing to talk about anything and everything your mind can possibly dream up! In my world there is no such thing as taboos, Nothing is Forbidden! So what are you waiting for? Let's dive into our unspeakable mind blowing fantasies. Don't make me wait too long or I may come uncunted on your ass! Just remember I'm the girl you've been thinking about, the one thing you shouldn't live without.


~$5.00 tips get a free XXX Pic~
~$10.00 tips get 2 free XXX Pics~
~$15.00 tips get 2 free XXX Pics & 2 min free CALL~
~$20.00 tips get 2 free XXX Pics & 5 min free CALL~
~$30.00 tips get 3 free XXX Pics & 10 min free CALL~
~$40.00 tips get 4 free XXX Pics & 15 min free CALL~
~$50.00 tips get 5 free XXX pics & 15 min free CALL~
~$100.00 tips get 8 free XXX pics & 30 min free CALL~
Extreme Roleplay
All Fetishes and Tabboos!!!!
Accomplice play
Family Fun
Domme
Switch!One who switches between roles!
Rape Fantasies
Humiliation
I want your naughty fantasies come to life. I'm your perfect dirty little secret! Let's get off together. Deviant Devin Taylor Phonesex just for you.


Good Boys get a XXX pic after a nice long chat maybe of your choice &

The Longer The Call The Better The Reward *WINK*

20 min call gets 5 mins extra!!!
30 min call gets 10 mins extra!!!
45 min call gets 15 mins extra!!!
60 min call gets 20 mins extra!!!

Dont forget to mention exrta minutes so I can give you your code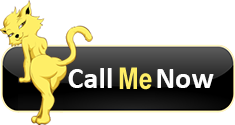 We're sorry but this performer is either Offline or has not created any Call Packages yet. Please send a message to arrange a call.