2 Calls, 3 Friends
2 Likes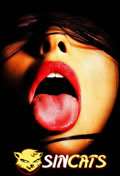 Title: 15 Minute Phone call
Description: Wanna play with me, daddy? I'll be your little cumslut princess and do exactly as you say. Ageplay is encouraged
Price: $20.00

Title: 10 Minute Phone call
Description: I wanna fufill all your fantasies. Watersports, ATM, Incest, bondage, DD/lg, pegging. Anything for your pleasure, I will provide.
Price: $10.00

Title: 2 Minute Phone call
Description: Are you edging, daddy? Super close and ready to blow your hot load all over my pretty little face? Or maybe you're hiding from your wife and trying to bust a quick nut. Cum for me, daddy.
Price: $2.00