5 Calls, 15 Friends, 7 Likes
7 Likes
About Me

I love feeding my DD tits to you, daddy. Squirt your hot load on my tits and I'll make my little friend lick it off so she knows what's cumming to her....a little pinch of my titties and a little bite....and I'm good to go with whatever fantasy you want....Mommy loves to feed you and get fucked by you just so you know.... I like hanging out...literally...with my legs wide open...in public....playing with myself...and showing you my beaver. Beaver girl! Wet spot! little ones to take as hard as you can and hold on as long as you can until you shoot your load, hard baby!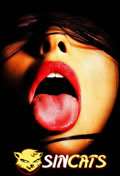 Title: 20 Minute Phone call
Description: 20 mins for 20$ lets play with Mommy!
Price: $20.00
Title: 30 Minute Phone call
Description: extreme age play, fetishes, taboos and long role plays 30 min for $30
Price: $30.00
Comments
Comment : This sexy Mommy needs her little boys to breed her to make Mommy have baby girls for daddy
On Date : 19-Jan-18 09:30:16
Comment : It's time for mommy to be your accomplice, daddy. We should keep it in the family--but where to begin?
On Date : 16-Jan-18 03:14:20
Comment : Mommy needs her naughty boy..
On Date : 15-Jan-18 16:22:50