12 Calls, 16 Friends, 7 Likes
7 Likes
About Me

Im a Dominatrix, my mother and Grandmother both taught me how to seduce and Dominate men from the time i was 12 years old! I had my father and my two brothers rape me and fuck me in every way possible to teach me how to tell them what i like and what i want them to do! I like to use and abuse underage girls and boys as well as grown men! Let me put my leash on you and make you mine..if you dare
Title: 15 Minute Phone call
Description: 15 mins for 15$
Price: $15.00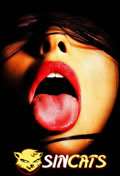 Title: 30 Minute Phone call
Description: 30 mins for 30$ extreme domination
Price: $30.00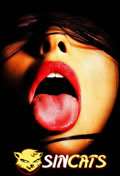 Title: 20 Minute Phone call
Description: 20 mins 20$ Get on your knees and worship me now bitches, call me and let me abuse your cock and balls!
Price: $20.00
Comments
Showing 1 - 3 Records Of 3
1
Comment : Are you a sexual sadist?
Like to hurt, rape and abuse in every way?
Me too!
Call me, lets be completely depraved tonight together..I need you
On Date : 21-Feb-18 09:34:10
Comment : Im a sexual sadist..ANYTHING GOES with me!
The darker the better!
Snuff, violence, rape, torture, BDSM
I'm into all kinds of perverted kinks
Call me..let me take your little one to abuse
On Date : 19-Feb-18 17:06:31
Comment : Want to Fuck in a church? Want to breed me?
Need to torture littles? Tell me your secret depraved fantasies!
Im a sexual sadist and I love it all! The darker the better!
On Date : 17-Feb-18 01:46:46
Showing 1 - 3 Records Of 3
1