17 Calls, 44 Friends, 26 Likes
26 Likes
About Me
Studio Account: SINCat Performer ( Click here to View Studio Profile)

i've been bad as usual. Daddy is here to pull-down my little panties, down to my knees, and bend me over your cock and show me how to rock on it. Turn me over and finger my little clit, to make my hole big enough for your big cock, daddy! First you have to lick it and eat me so I'm very wet. go ahead and spank my clit and finger fuck me until I'm big enough to take it all. I can have a choice: either you ram it inside both my holes and eat me out so nobody will know your cum is in me... Or take my open mouth and stick it down my throat and let your cum drizzle in there for me to eat. Nobody will know. Either way, it's our little secret and my young lessons from a daddy to a daughter. But.. Let me get away with being bad and I'll make your sissy boy cock watch me getting gang banged by so many guys that the cum drips out of me cuz my pussy is too full. I'll make you lick me, eat me out until I tell you to stop. Not yet. I'll make you take that limp dick out of those girlie panties, sideways and I'll show the guys what I have to fuck...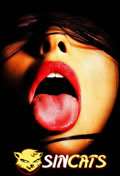 Title: 30 Minute Phone call
Description: SKULL FUCK ME and force your cock down my throat. MAKE LITTLE GIRL LICK YOUR CUM OUT OF MY PUSSY AND ASS...GANG BANGING WITH TWO TEENS. WHAT ELSE, DADDY?
Price: $20.00

Title: 20 Minute Phone call
Description: my mouth needs to be used for your pleasure 20 mins for 15$
Price: $15.00

Title: 60 Minute Phone call
Description: THREESOMES: TWO TEENS FOR ONE... Hey daddy, it's me again wanting to play with me and my girlfriend. barely barely legal...but worth it 60 min for $40
Price: $40.00