Member Zones For Erin Rose
Erin Rose
Title:
Sexy Texting
Description:
I'm looking for a horny person, male or female, to sext me on KIK for 10 minutes. I'm so fucking horny right now!! My KIK username is erinr83
Click here to see More Details
Price:
$15.00
(1 Day Access - One-Time Fee)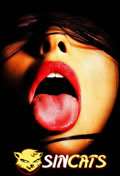 Erin Rose
Title:
Me Pleasing Myself
Description:
Photos of me stripping and fucking myself with a dildo.
Click here to see More Details
Price:
$10.00
(3 Day Access - One-Time Fee)
Showing 1 - 2 Records Of 2 1