Cheap Adult Phone Chat
Below you will find all of the most recent
hot phone sex chat
pay per call listings. To order a call simply click on the 'Click Here to Order This Call' link. Once you do that an automated call is sent to the performer asking if she is available. Once the performer has confirmed availability you will receive a
free chat phone line
to dial and a unique calling code to enter.
Just dial the number and enter the code. You will then be connected with the performer for some
no limits phone sex
chat. Don't worry, your credit card will not be charged. The payment for the call will be debited from your website wallet. Also your phone number and any other personal details will remain 100% private.
Showing 1 - 3 Records Of 3
1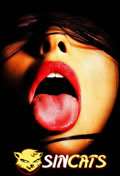 Craig Nockelin
Title: 20 Minute Phone Call
Description: Sexual or regular conversations
Price: $18.00
Category: GAY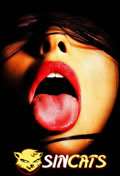 Craig Nockelin
Title: 30 Minute Phone Call
Description: Can be normal conversation or sexual
Price: $25.00
Category: GAY

bottomboy levan
Title: 10 Minute Phone Call
Description: Total white gay bottom whore looking to talk with dominate aggressive males who would like to own a sub male I'm 6-2 170 33 waist can handle 10...
Price: $10.00
Category: GAY
Showing 1 - 3 Records Of 3
1
Girls Talking Dirty
Not sure how to get started?
We'll once you register all you have to do is click on any of the phone sex call packages from a phone sex performer that you wish to speak to. Some offer
free phone sex numbers
as samples, but most require that you pay for the call. If you don't have money in your account you can easily and discreetly add funds by credit card or by an offline alternative method. If you choose to use a credit card you will see 7 Community on your billing statement (very discreet). Once you click on the order link an automated call will go out to the chosen phone sex operator and she will have to answer the call and verify that she is available. Don't worry - this is free because we want to make sure the PSO is by the phone and ready for you.
Once the PSO confirms the call you will see a notification stating that the performer is available, along with a phone number and calling code. Just dial that phone number and enter the calling code. You will then be connected to the phone sex performer and the call will continue for the entire length that you bought (for example a 10 minute call package will last 10 minutes). You will even see a countdown clock so you can see how much time you have left. Of course we want this to be FUN and not confusing, so if you have any questions please
contact us
.