Hot Phone Sex Chat
You may not know this, but the phone sex world is full of some crazy people. And when I say crazy I'm not just talking about phone sex customers. In fact most of the craziness comes from the actual performers. We have to deal with crazy performers everyday.
Oddly enough the more crazy the better the phone sex session is in regards to Hot Phone Sex Chat.
For example we have an open platform where people can register as phone sex operators, setup their account and make money taking calls. We've run the numbers and it appears that about 25% are average normal people, 50% are complete freaks (in a good way), and the other 25%? Batship crazy. Like crazy in a bad way. So we have to constantly review our website and remove any of the nutjobs off.
Now what do we mean by batshit crazy? We'll here are a few examples. We have some performers that apparently think that they own our site and can dictate to us what is allowed, not allowed, etc. For example we may remove a performer account because the perform has not logged in for over 30 days and has missed several calls and messages. After removing the performer she will claim that our actions were 'illegal'. If you read that and thought it was no big deal then consider yourself part of the batshit crazy group.
SINCats.com offer the BEST in Hot Phone Sex Chat
We are just an online phone sex website trying to offer a service. Some people may think that service is immoral, but it does provide a release for many people that may not have any other options (or simply prefer phone sex to spice up their love life). Everyday we do the best we can to provide hot phone sex chat at a reasonable price.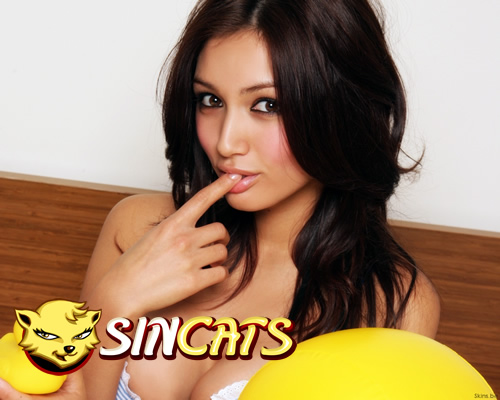 More crazy examples (We will classify them as Phone Sex Nazis):
Others think they have an authority on what can be said during an adult phone sex conversation. Not just what can and cannot be said, but what fantasies you are 'allowed' to have. Now we all know this website is all about fantasy role-playing phone sex scenarios between consenting adults. This should be clear to everyone. And within that context the freedom of speech plays a vital role. But we still find performers fighting us against this right. We wrote and article about this before titled, "Why No Taboo Phone Sex is Important'. It's pretty scary to think that there are so many Americans out there that would easily give up their freedom of speech to only topics they are personally comfortable with.  Actually that sentence should be changed to, "They will give up YOUR freedom of speech to only topics THEY are comfortable with".
So from time to time we have to review accounts and clean house. And since we are a privately owned company we have every right to do so. We send out announcements prior to this and explain our rules, but some people just don't get it.
Other crazy examples... We have actually been called racists for a delayed Western Union payment to a performer because at the time the payment did not meet the min. balance. Now the interesting thing about that is we are an internet based company. We actually don't know the race (nor do we care) of the people that register and use our website. I could paste the entire email rant from the performer but that's probably TMI.
The only thing that keeps us sane as the owners on sincats.com is knowing that other companies have to put up with the same craziness. And this isn't limited to just phone sex, but webcam, adult membership websites, adult video sites, etc. Our world is full of some very interesting characters and the biggest pain in the asses always seem to find a way into every industry.
I'm sure you have had to deal with people like this in your everyday life. Or at least you have probably seen a few online videos in which some people have an absolute meltdown.
A recent example if the Kathy Griffin Fiasco in which she apparently thought it would be a good idea to pose with the severed and bloody head of our president. I mean just how far off the nut scale do you have to be to think that's a good idea. And as I stated in a previous article I'm no fan of Trump, but I am a big fan of common sense. What's amazing is Kathy has probably been crazy and an absolute nightmare to work with for years but it's only not that she finally went too far.
Now here's the funny part about all of this. When it comes to phone sex the performers on the crazy end tend to offer hot phone sex chat. That's not to say that the other 75% don't, but it's the off the chart crazy ones that seem to do a god job at this. That is of course until they go off the rails and we have to boot them from the site.
That's why it's good that we serve as a buffer between you (the customer) and the performers. The performers cannot get your personal details and they have no access to you. We also review their accounts regularly and get rid of any trouble makers.
So if you are interested in have a great phone sex experience with some truly talented performers then our advice is to strike up a conversation first through our message system. Also check the performer's feedback to see what others have said about her (or him). But rest assured knowing that your details are safe and you can always come to us with any problems you may encounter. Hell if it is interesting enough we'll write up and article about it.