Do you Enjoy Hot Phone Sex Chat?
Most certainly, you have heard about free adult phone conversations and the fact that they can be incredibly satisfying, especially if you manage to talk to the right voluptuous lady. However, you might not have tried experiencing hot phone sex chat until now because you were unsure of how great it really is. The truth is that there are so many reasons why you should want to have phone sex with someone that does this for a living than once you learn what they are, you will want to access a platform that will allow you to invest in this service right away!
There is also a little something that you may not know about SINCats.com.  You can register FREE as a customer, make friends and even try out phone chat performers by ordering free call packages!  This means you can talk to a live performer for free before actually paying for a call.
One of the reasons why you should consider trying free adult phone talks is the fact that there are no strings attached. You can have fun without worrying that you will need to call the same performer the next time you want to really enjoy hot phone sex chat. In fact, before you even consider getting money out of your pocket for this service, you can look for performers that offer a free sample, usually a few minutes in which you can talk about anything that crosses your mind.
Hot Phone Sex Chat is FREE at SINCats.com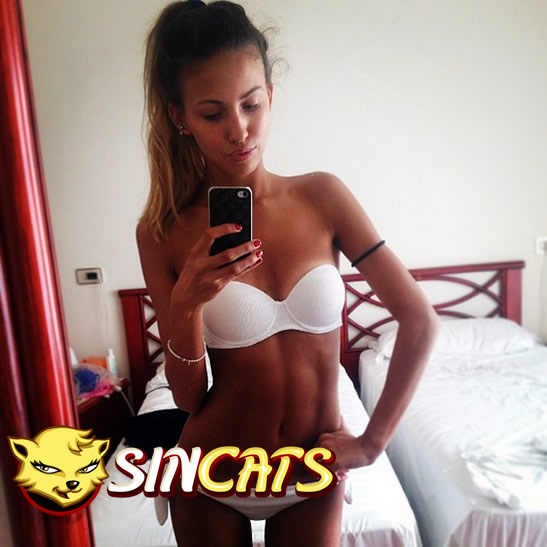 This is something like a preview of what happens when you invest in one of the packages that these ladies or men have to offer. Usually, you have the option to pay for a 10 minute session where you will benefit from the undivided attention of the performer that you have chosen. After these ten minutes pass, you can choose to continue the phone call by purchasing another 10 minute package and so on. The best part about it is that the hot phone sex chat can carry on and on, uninterrupted for as long as you desire.
One question we have had over the years we have been in business is about credit card charges.  For example the most common questions are what appears on the credit card statement and if there are any automated charges.
We'll we use a billing service that works with hundreds of community websites.  Therefore the name that appears on your credit card statement is 7community.  Sounds pretty safe right?  Especially if you don't want any reference to adult services on your card.
The other answer to the questions regarding automated billing is NO.  We never automatically charge your credit card.   Only you can authorize a transaction and you have to do it manually through our website.  Then the money is added to your site wallet and any calls you make are debited from your account balance, not your credit card.
Another reason why you should be interested in having free adult phone sex is the fact that you can see for yourself if this type of experience suits you or not. If you do not feel that it offers you the satisfaction you require, you have two options – look for another performer that seems to be more adequate when it comes to your personal preferences or just decide to try opting for a paid session and see what happens. Most certainly, you will come across the right lady that will blow your mind!
You should also know that when it comes to phone sex, it is always better when you do it with someone you do not really know. It is enough to just see her pics and hear her voice to imagine what this entire adventure would be like if you were to spend time together, face to face.
If you still need extra reasons to decide that hot phone sex chat is exactly what you need right now, you might want to consider clicking on the right link and visiting our website. Here is where you will see the photos of the best performers and choose the one with whom you will have free adult phone chat!