Free Chat Phone Line
So you are up late on the weekend bored and looking for something to do. You finally have the place all to yourself, which is perfect because you're super horny and looking forward to viewing some of your favorite porn sites. What could make this even better? How about adding in a little phone sex? The only problem is you are short on money and have a few bills to pay on Monday. We'll we have good news.. On SINCats.com you can enjoy free chat phone line with the best phone sex performers in the business.
This may seem impossible, after all everything costs money and I'm sure you have fallen for the same bait and switch routine with several other services. But on our site we truly do offer free phone sex. How does this work? Here is how:
1. Our website is open to anyone 18 years or older that wants to become a phone sex performer and make money talking on the phone. This means that anyone can register from anywhere in the world and start taking calls. So that is step 1.
2. Next the phone sex performer needs to build up a steady listing of regular callers. This isn't as easy as you might think. So we have enabled a way to help by allowing the phone sex performer to create free call packages that customers can call. These are usually short, between 1 to 3 minute calls, but they work perfect as a no risk trial.
3. Now the new phone sex performer starts to receive calls and provides samples of what a real phone sex session would be like. Basically this means that the performer provides a little introduction and answers a few questions.
At that point most customers are ready to buy an actual pay per call session with the performer. These can range anywhere from 5 minutes to 3 hours or more! In fact the performers can create as many pay per call packages as they want and they can do it at anytime. You can view all of their pay per call packages from the performer's profile page.
If you don't see what you are looking for you can always send a message to the performer and ask her to create a special package just for you. You can even post custom call requests that will appear on our main job board. Performers can read your job description, how much you are willing to pay and the length of the call you want. From there the performer can apply for the job and send you a message.
Free Chat Phone Line offered at SINCats.com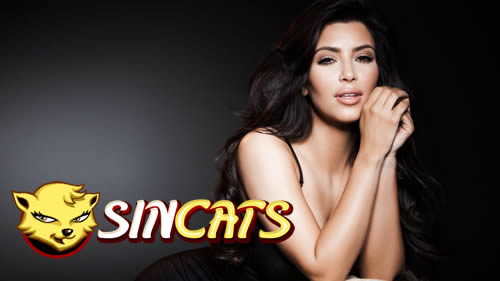 So unlike most sites will actually do offer free phone sex through our free chat phone line. On our site we want to make sure you are completely satisfied by offering top quality phone sex performers at a reasonable rate. We also offer the ability for you to create your own galleries, videos, audio clips, friend list and private customer channel.
SINCats.com is the fastest growing phone sex network on the web today and we are always adding new features. New performers are registering daily so there is always fresh new talent to help you explore your most wild fantasies. Our website is a no limits phone sex service and we have no taboos.
Stop by and check us out tonight, you'll be glad you did!