Adult Online Chat and How it Works
Adult Online Chat can be both exciting and a little intimidating.  Especially if you are brand new at this, you probably do not really know how you can try out adult online chat without having to be embarrassed. This is mostly because when you are talking to a complete stranger and deluging your most erotic fantasies, it can be a little revealing.  Also, when you need to find the right website and the perfect adult chat performer to offer you the time of your life, it can be a bit challenging to go through all the right steps. Nevertheless, what you need to know as a basic fact is that you have the option to phone chat free for a few minutes with certain performers.
Just in case you missed that last part we want to go over it again, because it is important.  On most phone chat websites you pay to talk to adult phone performers.  So if you see an image of a girl that looks perfect for your fantasy, but then after connecting you find out that she does not sound at all like you were imagining, then you still have to pay.  But on SINCats.com this is not the case.  In fact we have FREE call samples that you can use so you know exactly how the performer sounds before investing in a paid call.  Plus we require that all performers upload a voice sample.
Adult Online Chat is Amazing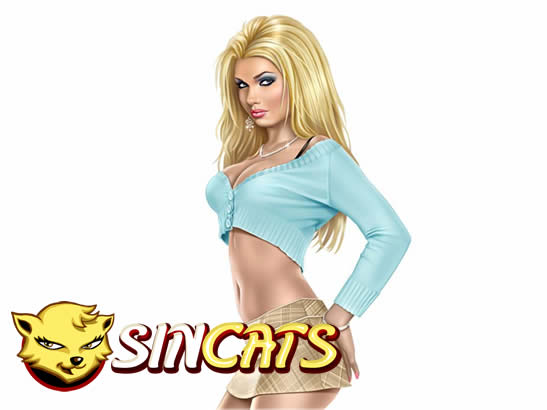 The performers are the ladies and men that are willing to do anything to guarantee your satisfaction while you are having a hot conversation on the phone. This means no limits and no taboos.  Your conversation is never censored and you can talk about anything you want.  Now, regarding the part where you have the chance to have phone chat free, you need to be aware of the fact that only some professionals decide to offer a free sample call. This means that you will be required to sign up and you have to be at least 18 years old or older.
Worried about what will appear on your credit card statement?  We'll for starters it is important to know that there are no automatic charges.  Only you can add funds to your account using your credit card.  You do not have to worry about reading anything embarrassing when getting your credit card bill as this particular service will have a completely regular, simple name that does not stand out in any way. No one will ever know that you have enjoyed adult online chat, not even the bank workers. At SINCats.com we understand your need for discretion.  Now the next step is to browse through the available performers and see which of them is willing to phone chat free at first.
This way, you can see for yourself if their talent is worth your while. Most certainly, after talking for a few minutes with a specific performer, you will want to make sure that the conversation continues. Well, for that to happen, you will be required to pay a few dollars for a package of minutes. You have the option to invest in a large package at first or just continue to add minutes depending on how the adult chat progresses.
If you are confused regarding the connection between the adult online chat and the phone conversations, you should know that SINCats acts as a social network where you can talk with people that do not only share the same kinky interests as you do, but where you can also contact performers. At the end of the day, you are the one that chooses the type of entertainment that will offer you the satisfaction you require. You can talk on the phone, have an online chat or watch a video!
We hope all of this sounds interesting to you.  You can register FREE and start making friends tonight.  If you are new to adult phone chat now may be the perfect time to give it a try.  We hope to see you soon!